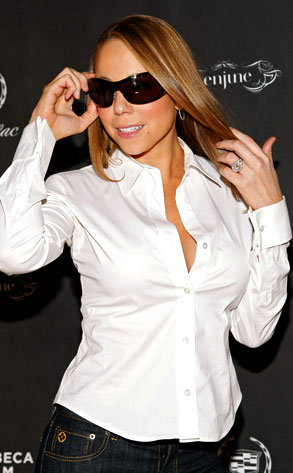 Brian Ach/WireImage.com
Is this any way to treat a diva?

Speculation is mounting that Mariah Carey and Nick Cannon are preparing to tie the knot—with Access Hollywood going so far as to say a source close to the "Touch My Body" songbird has confirmed it.

But before you wish 'em the best, just know that Nick's rep gave us a "No comment" response when asked about the potentially happy news.

Maybe someone will comment over gossip that the huge diamond ring Mimi is sporting is actually—ready for this?—the same rock Nick gave to his former fiancée, Victoria's Secret model Selita Ebanks.

Selita did give Nick back her engagement ring, the model's rep confirms to E! News but doesn't say whether or not that is indeed the ring Mariah is wearing.

Gee, nothing says romance like a symbol of your future with the scent of your man's last failed relationship all over it.