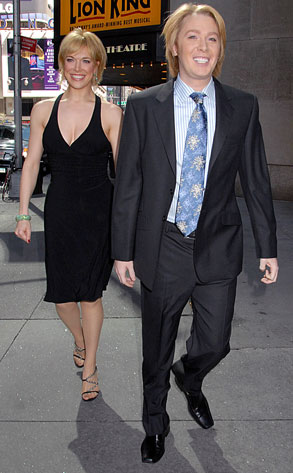 Patricia Schlein/ WENN
We have been staring at this photo all morning, trying to figure out which one is Clay Aiken, as the resemblance between the crooner and his Spamalot costar Hannah Waddingham is striking.
Seriously. The bleached-blond hair, the waxed eyebrows, the petite noses—damn, this is tough!
Oh, wait, never mind. We just noticed the jacket and tie.
Clay must be the other one.