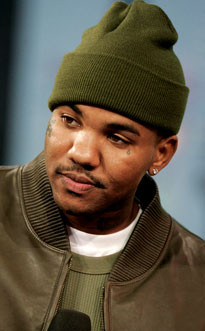 AP Photo/Jeff Christensen
The Game isn't playing with this one.

In light of the shooting death of 23-year-old Sean Bell and the subsequent acquittal last week of the NYPD officers who fired the fatal shots, the SoCal-bred rapper has penned a musical response that in no uncertain terms lets us know where he stands.

"911 Is a Joke," which doesn't beat around the bush when it comes to the issue of police brutality, is set to debut tomorrow on the Game's website.

"I'm outraged and speaking out for my generation that are afraid to speak out against police brutality and murder," the Game said in a statement. "I grew up in Compton and had to stay silent because of the fear that was prevalent in my community, but now that I have a voice I'm speaking out.