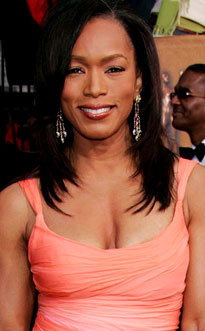 Lisa O'Connor/ZUMAPress.com
ER isn't only going out with a bang—it's going out with a Bassett.
Angela Bassett is bringing her Oscar-nominated self to County General for the medical drama's 15th and final season. It will be her first ever full-time TV series role, an NBC spokesman confirmed to E! News.
Bassett joins the cast as a tough attending doctor with a troubled past (is there any other kind?) who returns to the E.R. after a stint in Indonesia aiding tsunami relief efforts.
Bassett makes her first appearance in the second of the show's planned 19 episodes this fall.