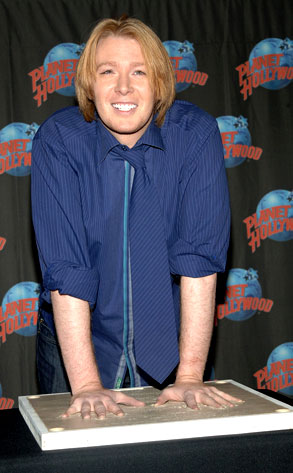 Duffy-Marie Arnoult/WireImage.com
While this news will no doubt bring joy to all you Claymates, it definitely left us scratching our heads.
Clay Aiken is scheduled to appear and perform on—of all places—QVC next Monday to hawk his new CD (and fourth studio release) On My Way Here.
"Starting my career on national, live television, it seems fitting to be unveiling my new album live on QVC," says Clay. "To be able to connect with QVC's viewers and broadcast my performance to over 93 million households is an amazing opportunity."
This coming from the guy who, despite being a runner-up on American Idol, has managed to sell millions of records, establish a fiercely loyal fan base and is successfully belting out show tunes night after night on the Great White Way.
We can see where he needs the help.