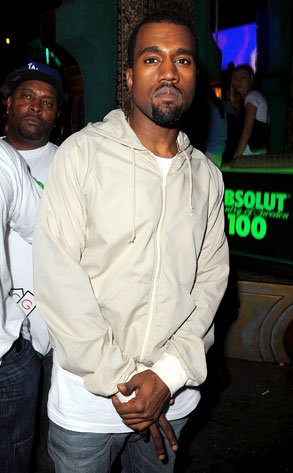 Michael Caulfield/WireImage.com
Count on Kanye West to show up hours late to his own party.
Stars like Paris Hilton, Benji Madden, Lauren Conrad, Minka Kelly and the Kardashian siblings flocked to Goa last night, where Absolut 100 hosted the official after-party for Kanye's Glow in the Dark tour, featuring Rihanna, N.E.R.D and Lupe Fiasco.
Arrivals started at 10 p.m., but the man of the hour didn't come until after 1 a.m. Though, to be fair, he did have a fairly good excuse: He'd been performing at downtown L.A.'s Nokia Theatre that night.
Once inside, the newly single singer (he recently broke off his engagement to Alexis Phifer) stuck to hanging with the very much attached Jay-Z, who, interestingly enough, wasn't wearing his wedding ring.