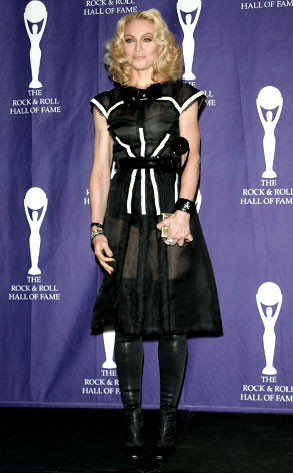 Jim Spellman/WireImage.com
Is there anything we don't already know about Madonna?
Apparently not, because writer Rich Cohn's cover story about Madge in the new Vanity Fair doesn't exactly offer up anything startling or new: The paparazzi are monsters, she cares a lot about her adopted son, David, and the plight of his native Malawi, she's always wanted to direct a movie...blah, blah, blah.
But not all is lost. Thank god for the Steven Meisel photos.
The sepia-toned portraits show off Madonna's seemingly flawless, nearly 50-year-old body. She wears formfitting corsets and bras. High-heeled leather boots up to her knees evoke her almost standard-issue S&M imagery. And her skin really does look like alabaster.
Note to Vanity Fair: Next time, skip the story and just run more pictures.