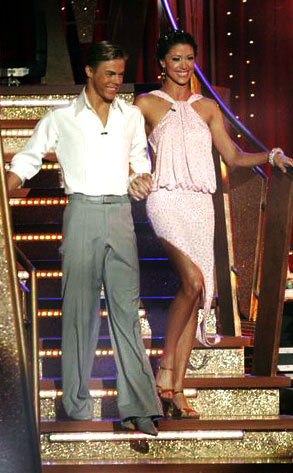 ABC
Shannon Elizabeth and Derek Hough are just going to have to dance to the beat of their own hearts now.
The might-be-a couple were eliminated from Dancing With the Stars Tuesday after their tango-mambo double feature fell short with the voters.
"The show's been amazing. I learned a lot, and I've made a friend for life," Elizabeth said, smartly skirting a question about the connection she's formed with Hough over the past seven weeks.
"Wow, she's been great," Hough added when host Tom Bergeron pointedly asked his thoughts on the actress as a "dance partner."
But while their personal plotline is to be continued, it was Cristián de la Fuente who provided the answer to the real question on everyone's mind.