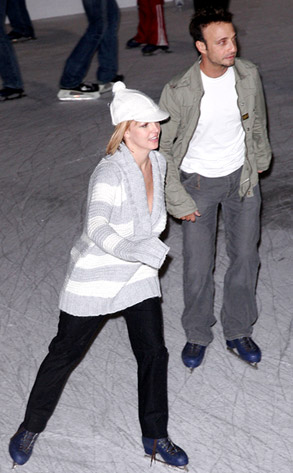 James Devaney/WireImage.com
I just read that Britney and her old manager are back together? Woo-hoo? Huzzah? What can a manager bring to the table at this point in her career anyway?
—Maria, Pompano Beach, Fla.
Woo-hoo and huzzah, I suspect.
Conventional wisdom states that managers shape the long-term arc of a musician's career. They're at the vanguard of a young singer's introduction to fame, via Nickelodeon or the Mickey Mouse Club. They engineer the public deflowering when the pop tart turns 17 and it's time to hussy her up for the middle-aged, male Maxim crowd. And they bully producers and movie agents into "seeing" the "untapped" acting "talent" of their clientele, shoving them into their first movie roles and Oscar-bait projects.
In a few years, when Justin Timberlake thanks the Academy for honoring his star turn in some tortured, three-hour Liberace biopic, the real person he should thank is his manager.