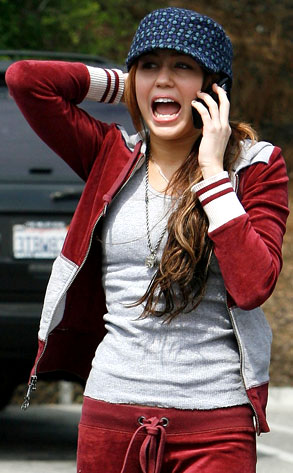 Anthony, PacificCoastNews.com
Does Miley Cyrus go to school? Or did she drop out to pursue her career? Isn't she, like, 15?
—Raymond, Kuala Lumpur, Malaysia
Haven't you read the PR boilerplate? Miley Cyrus is an...
• all-American, freedom-fries-loving teen who
• goes to church with her strict pappy and
• has gotten her book learnin' via Friday in-school exams and on-set tutors.
So intoneth the mighty People magazine and other enthralled media. Private tutors are highly common among feverishly packaged tween performers. They let stage parents squeeze maximum earnings out of their scrubbed-up sprites while remaining within the boundaries of child labor law. There are legal requirements for educating minors, see, even minors who require the blood of five virgins for a single concert ticket.