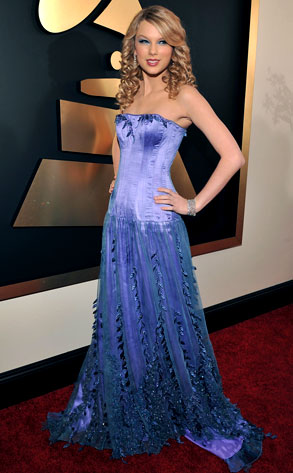 Lester Cohen/WireImage.com
Blondes really do have more fun. At least, they do at the CMT Music Awards.
Taylor Swift, the winner of last year's trophy for Breakthrough Video, was promoted to seasoned status Monday, taking home the awards for Video of the Year and Female Video of the Year for the sweet-natured "Our Song," off of her self-titled debut album.
"Are you serious? I can't even believe this," the 18-year-old singer-songwriter said upon accepting female video honors, for which she beat out LeAnn Rimes, Martina McBride, Miranda Lambert and the belle of last year's ball, Carrie Underwood, who seemingly for the first time since accepting the American Idol crown came up empty-handed at a country-themed kudosfest.
"I wrote that song in the 9th grade for a talent show," Swift added while accepting the evening's top honor. "I never thought it would be on an album, never thought I'd record it, never thought it would be a single, never thought it would be No. 1 and certainly never thought it would win video and female video of the year."