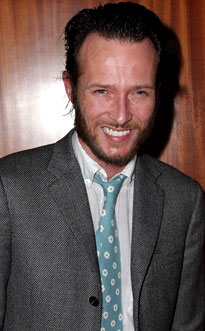 John Parra/WireImage.com
Scott Weiland is going to rock steady in jail for awhile.

The frontman for the recently reunited Stone Temple Pilots was sentenced to eight days in jail after pleading no contest to misdemeanor driving under the influence stemming from a November arrest after a minor fender bender on a Los Angeles freeway.

Weiland, who had his lawyer enter a plea on his behalf today in Van Nuys Superior Court, must do the time by May 28.

But he'll probably want to have left the bars behind him long before that.

STP is scheduled to take the stage May 17 at the Rock on the Range Festival in Columbus, Ohio, in what will be the group's first live show together since 2002.