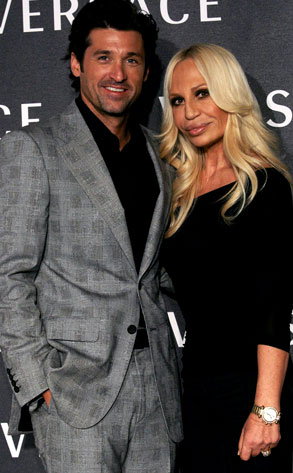 REUTERS/Alessandro Garofalo /Landov
Patrick Dempsey's plus-one is Donatella Versace? Get ouuuuut!

The Grey's Anatomy hunk tells us his arm candy for the forthcoming Italian premiere of his new flick Made of Honor is the pouting, dud-designing queen herself.

"She's wonderful, really quiet for the most part. And funny," the actor said today at a press conference held with Made costar Michelle Monaghan. "She's coming with me to the premiere in Rome."

It also doesn't hurt that he's the face for the House of Versace in an international print campaign.

While McDreamy multitasks on modeling and television and film acting, there's a different kind of juggling that grabs attention in the rom-com.