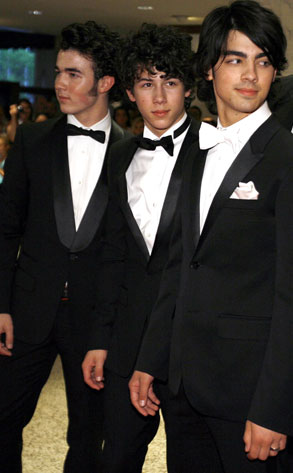 AP Photo/Jose Luis Magana
The President and Mrs. Bush may have been the main attraction in Washington, D.C., Saturday night at the annual White House Correspondents' Dinner, but they couldn't hold a candle to the star power pumping from nearby tables.
Honestly, the Commander-in-Chief was upstaged by none other than the Jonas Brothers!
In a room filled with the Washington and Hollywood elites, the buzz from the Jonas Brothers' table stood out. Even fellow diner, Martha Stewart, seated across the table, got caught up in the frenzy and snapped a few pics. Of the boys. Not the Prez.
"You boys are so popular," she squealed, camera clicking.