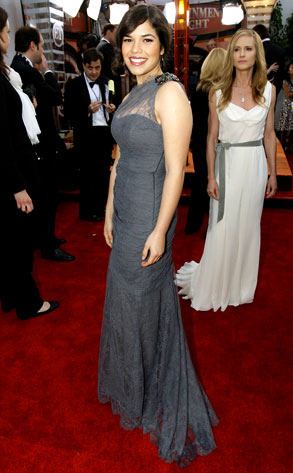 AP Photo/Chris Pizzello
Pssst...tubers! Just a quick note to let you know you can check out my report on tonight's rain-riddled SAGs in our Red Carpet Blog, and I'll have more for you in Monday night's Chat.
And if you care to hear my take on what the chances are for more episodes of our favorites shows (Grey's, The Office) this season, check out the clip below.
Now, pardon me while I go throw myself into a clothes dryer...