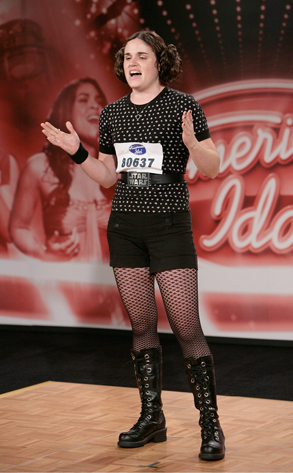 Michael Becker/FOX
Holy hell.
American Idol has made its seventh season debut with a fierce and poignant message: There are quite a few fantastic freaks in these here United States.
Who knew?! Oh, right. Randy, Paula, Simon and Ryan.
Tonight, not only did we meet a girl who packed on enough face glitter to register from outer space, we met a chest-waxing Steve Carell wannabe in a Princess Leia getup, a stalker who'd like to put Paula Abdul in a bathtub and "caulk her" (ewww!) and, my favorite, a strangely charming Egyptian guy who appears to be the second coming of Borat—complete with proclamations that he is a "sexy face" and wants to "love a girl from the hair to the nipple."
Don't we all, my friend...don't we all.