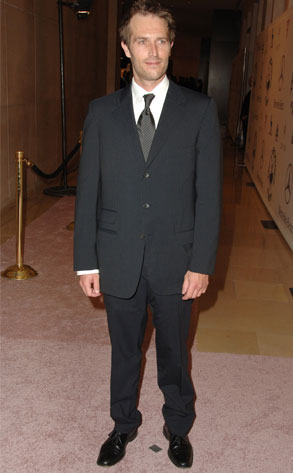 Steve Granitz/WireImage.com
Let's take a minute to mourn the loss of Michael Vartan on our small screens.
I'll admit, I didn't really keep up with ABC's Big Shots (I know—bad TV Diva, bad), but as a former fake fiancée of Vartan, I'm still a bit sniffly over the following news:
ABC has decided to pull the three remaining episodes of Big Shots on Thursday nights, and will instead air repeats of Private Practice in its place. It's sort of a surprising move, because even though Big has not performed well in that slot, it seems the network would be desperate for anything to fill the airwaves in these strike-riddled times.
That said, although ABC is not calling this a cancellation but rather a "shelving," my guess is the show is dead for good.
So, I'm curious: Is this the right move on the Alphabet net's part? Or should they give it another chance? Send your message to the suits by weighing in below! (I'll be sure to pass it along to the powers that be—along with my request to get Vartan back on TV, someway, somehow, somewhere...soon.)