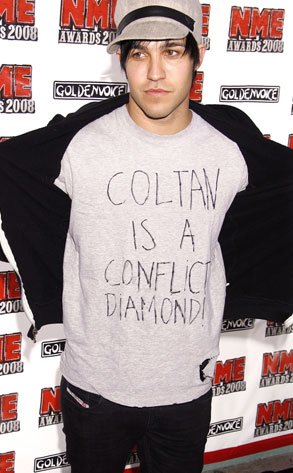 Jeffrey Mayer/WireImage.com
Pete Wentz definitely gives rock star a whole new meaning.
At the NME Awards USA in L.A. Wednesday night, the Fall Out Boy frontman sported a T-shirt with the words "Coltan Is a Conflict Diamond" as a way of expressing his opposition toward the selling of diamonds for the purpose of financing illegal military groups.
And Pete clearly practices what he preaches, telling People magazine at the event that the engagement ring he presented to Ashlee Simpson "is not a conflict diamond."
We can only assume it wasn't a cubic zirconia either.