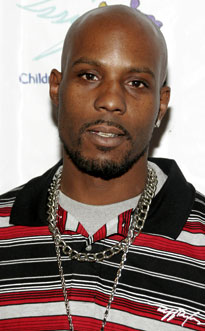 Paul Redmond/WireImage.com
It's no wonder DMX might want to be somebody else.
An Arizona grand jury indicted the rapper Tuesday on two felony counts of theft and taking someone's identify for allegedly using a false name to get out of paying a hospital bill in April, according to the Maricopa County Attorney's Office.
The 37-year-old, whose real name is Earl Simmons, is said to have tried to pass himself off as "Troy Jones" while undergoing treatment for pneumonia at the Mayo Clinic in Scottsdale.
Cops picked DMX up on an outstanding warrant Saturday at the Metrocenter mall in Phoenix, the Cradle 2 the Grave star's sixth arrest in three months.