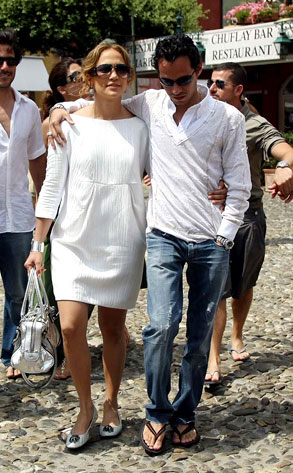 BARM/ Fame Pictures
• Marc Anthony tells Extra that "Jennifer is training for a triathlon in October. I'm very supportive. I'll be on my Segway (encouraging her)." If this is for real, we imagaine she'll use the Katie Holmes method.
• Gwyneth Paltrow's latest outing, sans makeup, elevates her to hero-for-women status, because she "looked like we all do. Normal."
• Tom Cruise may have lost a big movie role because he thinks he's still worth $20 million a picture.
• Isaiah Washington has supported gay marriage by donating to Equality California, an organization out to stop the antimarriage amendment in November.
• Now for something you didn't know you wanted to know but are glad you now know: Doctors say Paris Hilton's monster feet mean she has a large pelvis, which should make for easy childbirth. Wonder if she'll refute this on her MySpace?