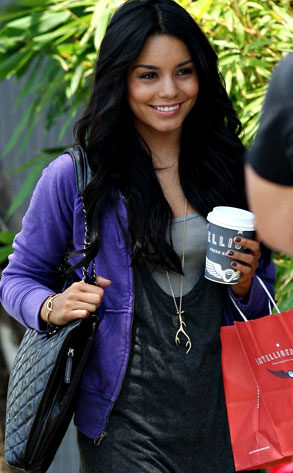 FAME PICTURES
High School Musical star and official Zac Efron straddler Vanessa Hudgens is spotted outside Smashbox Studios with goods from Intelligentsia Coffee, and boom! She's suddenly rumored as being the new face for the small coffee chain.
However, marketing reps for the company tell E! News this is not true—she was just snapped after stopping at one of their stores. They politely left out any mention of being way too cool to ever think of using the "Sneakernight" singer in ads.
Besides, if V. were to ever rep a coffee company, it would be the Coffee Bean & Tea Leaf hands down.