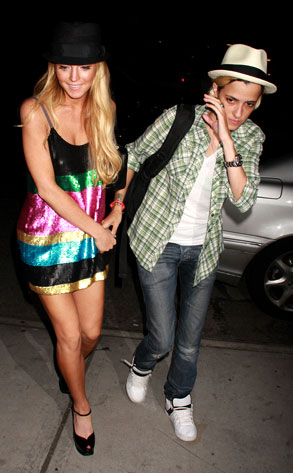 INFdaily.com
It's been ages since we've seen our girl Linds all decked out for a night on the town. Good job, SamRo, getting her out to watch you deejay Sephora's 10th Anniversary party in NYC.
Only Samantha doesn't appear to share our happiness. Oh dear, does she not care for LiLo's return-to-the-nightlife outfit?
Gotta say, Lindsay's rainbow connection was better the first time. And then there's the hat. It's cool if Samantha insists on wearing one all the time—but we expect beautiful movie-star hair from Linds.
How about running a brush through it—what would your mother say? Oh, she was actually there with you and seems to approve. This really is like old times.
Check out more outfits gone wrong—and occasionally right—in our Fashion Police gallery.