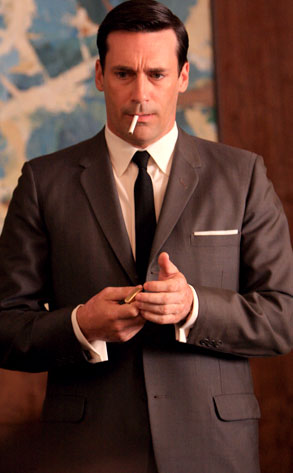 AMC
It was a two-martini breakfast for Mad Men.
The cocktail-swilling, cigarette-smoking ode to advertising men—yes, men—in the bad ol' 1960s scored 16 nominations, including one for Outstanding Drama Series, as the field for the 60th Annual Primetime Emmy Awards was announced this morning.
NBC's 30 Rock, the defending champ in the Comedy Series race, earned the most nominations of any series: 17. The HBO historical miniseries John Adams led all comers with a whopping 23.