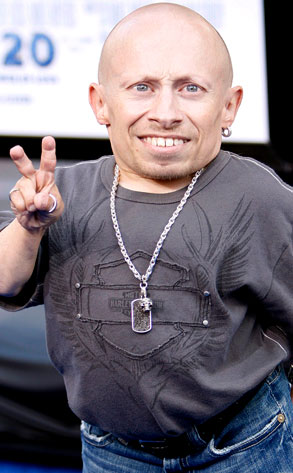 AP Photo/Matt Sayles
Mini-Me has been having some major problems.
Verne Troyer gave E! News an exclusive interview on Tuesday afternoon about the recent drama over the unauthorized release of a sex tape with his ex-girlfriend Ranae Shrider, as well as the death of his costar and friend Heath Ledger.
"I feel like I have no privacy," Troyer said. "Just because people are seeing something that was meant to be between me and her. That's the biggest reason that I'm, you know, trying to stop the tape from being released."