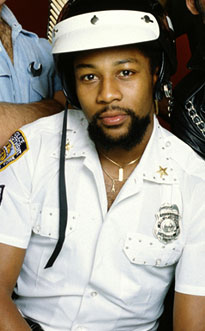 CBS
It didn't take a village to cure Victor Willis, but it will take a little more time.
The Village People singer, and the group's token policeman, was discharged from a San Diego hospital Monday after undergoing surgery to remove several nodules on his vocal cords.
The erstwhile costumed crooner was ordered to rest his voice by refraining from singing for at least 90 days.
"I feel great and look forward to performing before the end of the year, but I can't say for sure," Willis said.