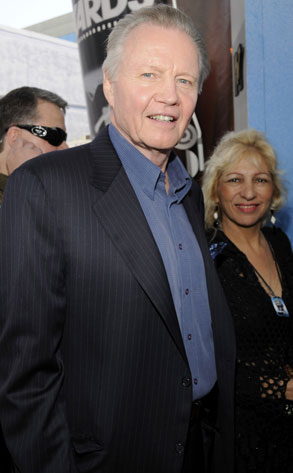 Kevin Mazur/WireImage.com
Things aren't perfect between Angelina Jolie and her dad, Jon Voight. But at least the arrival of new babies is a blessed event everyone can get behind.
"All I can say is, like any father, it's the most exciting thing that a new soul is coming in," Voight told E! News Monday at the Television Critics Association press tour, where he was discussing his upcoming role as a baddie on 24.
"You know, I don't think there's anything more exciting than that. And that they're Angie's babies, and Brad's, all my love goes to them. I was very excited. I was just as excited as everybody else."
And how does he feel about his daughter bringing two more grandbabies into the fold all at once?