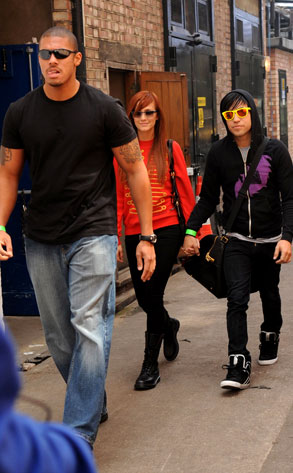 Goff/INFphoto.com
I was wondering how to become part of a Hollywood type's entourage?
—Brandon Wyatt, Northern Arizona
Sure, sure. Brad and Angie are bound to discover Arizona as their next home. Any day now. You just go ahead and wait until they chopper in, billion-dollar children in tow, seeking out a local just like you to, you know, hang out with. Maybe do a little mannying on the side.
Or you head straight to Los Angeles and get a job as some sort of celeb minion—lawyering, or fetching air lattes for Victoria Beckham. Because most of the time, a star's entourage is made up of paid lackeys
So who do you think rolls the deepest: Alicia Keys, Jessica Alba, Pete 'n' Ashlee or Janet Jackson? I've got info on each of their nightlife posses, but only if you follow me to the jump.