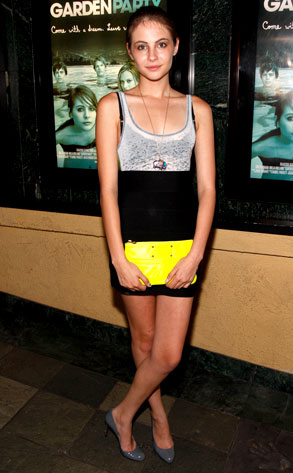 Frazer Harrison/Getty Images
Remember Willa Holland as Kaitlin Cooper on The O.C.?
If not, that's OK, because you're going to have a lot of chances to get reacquainted with the young stunner in the next few months. First up, Holland (whose stepdad is director Brian De Palma) will be seen in Jason Freeland's indie drama Garden Party, followed by at least three big-screen projects opposite A-list talent like Dennis Quaid, Colin Firth and Susan Sarandon.
We caught up with the 17-year-old former child model at last night's Garden Party premiere at the Vista Theater in Los Angeles...