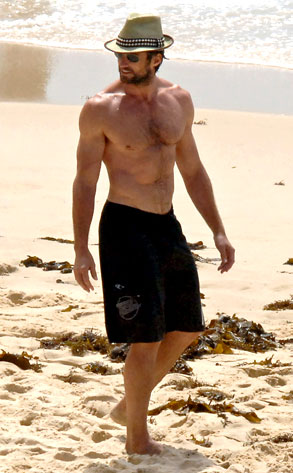 INCO/Fame Pictures
Hollywood's having a hat attack.
Seemingly thousands—or at least a dozen or so—of Tinseltown's most terrific have found themselves under the heady influence of summer's most necessary accessory: the straw fedora.
In fact, so prevalent is this head covering that if we didn't know better, we'd suspect these stars are all sharing the same hat.
But that's crazy. For one, there's the ick factor, and then don't even go into the whole sizing nightmare. Also, we occasionally see stars wearing different kinds of hats, which is what we like to call "the exception that proves the rule." It's also sometimes called "things that don't quite fit our thesis," but we included anyway because we get paid by the word.
Whatever. This is a trend. And we have proof. Check out our Celebrities in Hats gallery to see just what's brimming under the fevered, strangely wrinkle-free brows of Hollywood's hottest.