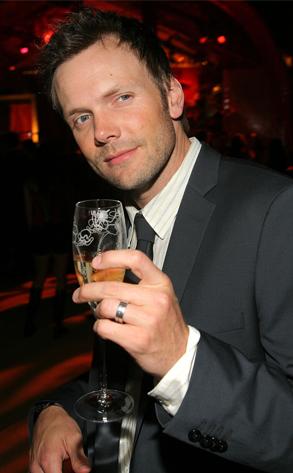 Kevin Parry/WireImage.com
If you're the anachronistic type of person who likes to smudge their fingertips with the antiquated style of knowledge consumption known as "reading a magazine," then we feel sorry for both you and your grandchildren who are always having to endure your long-winded tales of "horseless carriages" and "attention spans."
Inexplicably, someone is still catering to your outdated whims.
August's issue of Details magazine—out now, in July, as is the way with these things—proudly boasts a lengthy story about our very own Joel McHale and the inner workings of The Soup. It's available for purchase in the newsstand section of your local grocery store or for free out of one of the mailboxes in your condominium's lobby.
Or if you live in the present tense, you can also read it online by clicking on those highlighted words that you just passed back there so you could finish reading the rest of this increasingly pointless sentence.