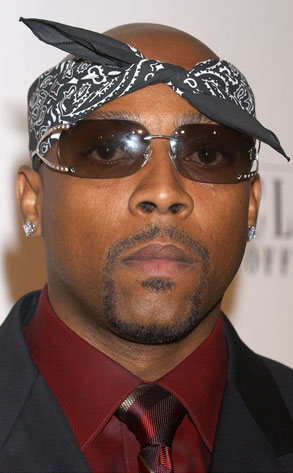 AP/Luis Martinez
UPDATE: The charges were dropped April 15, with prosecutors saying that the alleged victim, Nate Dogg's estranged wife, never contaced them.
At arraignment, the rapper had pleaded not guilty on all counts.
___________________________________
Nate Dogg is in some deep doo-doo.
Los Angeles prosecutors have slapped the hip-hopster with felony stalking charges stemming from his arrest last month for threatening his estranged wife.