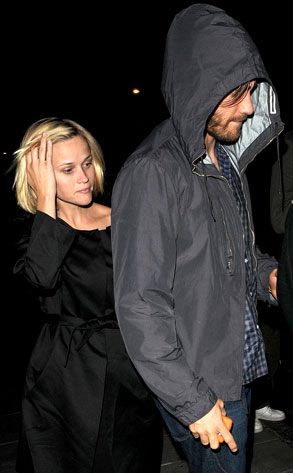 PacificCoastNews.com
He may be the Prince of Persia in his upcoming flick, but Jake Gyllenhaal seems to be channeling the homeless of Hollywood here.
Looking like the inspiration for Mugatu's Derelic collection in Zoolander, the scruffy star was accompanied by his less-than-impressed-looking gal Reese Witherspoon as they met up with über-producer Jerry Bruckheimer in London for a bite to eat.
Where? The soup kitchen?