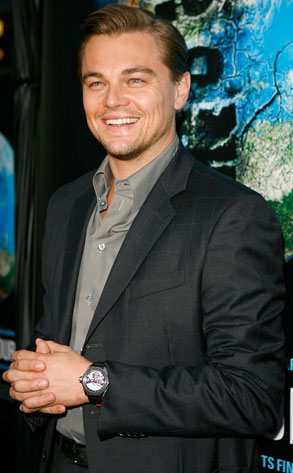 Jeff Vespa/WireImage.com
Leonardo DiCaprio's latest geofriendly message comes in a timely manner.
The Oscar-nominated actor has teamed up with watchmaker Jaeger-LeCoultre to develop two luxe timepieces to benefit his eponymous fund at the California Community Foundation, which helps spread the actor's ecological sensibilities.
"We all have to do our part to raise awareness about global warming and the problems we as a people face in promoting a sustainable environmental future for our planet," DiCaprio said Tuesday.