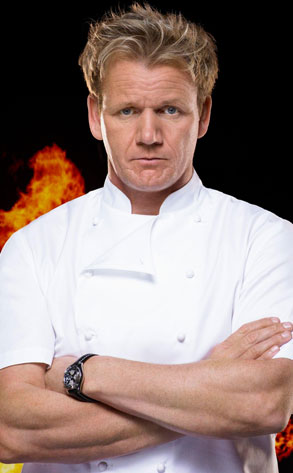 Patrick Ecclesine/FOX
The appetizer was hot.
The penultimate episode of Hell's Kitchen was TV's most watched show among young adults, the latest Nielsen Media Research stats show.
Overall, the Fox cooking-and-yelling series averaged just over 8 million viewers, and finished 10th.
The installment featured finalists Louis Petrozza and Christina Machamer building their "dream" restaurants. Harsh taskmaster Gordon Ramsay makes his final call tonight, bringing to a close the show's fourth season.