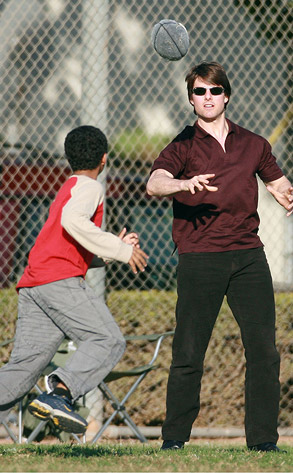 1643/ZUMApress.com
Connor Cruise, 13, emerges from the long shadow of parents Tom and Nicole Kidman into the sunshine of independence, shaking the burden of pedigree and making his own damn mark on Hollywood...by playing a young Will Smith. Well, so much for that.

In other debut news, Ali Lohan is set to star in her first film, too. She's been cast in Mostly Ghostly as a "popular high school senior." So that should be a stretch.

Emma Watson flashed her 18-year-old hoo-ha to the paparazzi this weekend. Her potter? Not so hairy.

Lindsay Lohan reportedly snapped when Ashley Olsen said hello to LiLo's gal-pal Sam Ronson: "Get your 15-year-old Full House ass away from my girlfriend." We don't believe a word of this story, but we love the idea of yelling at an Olsen.