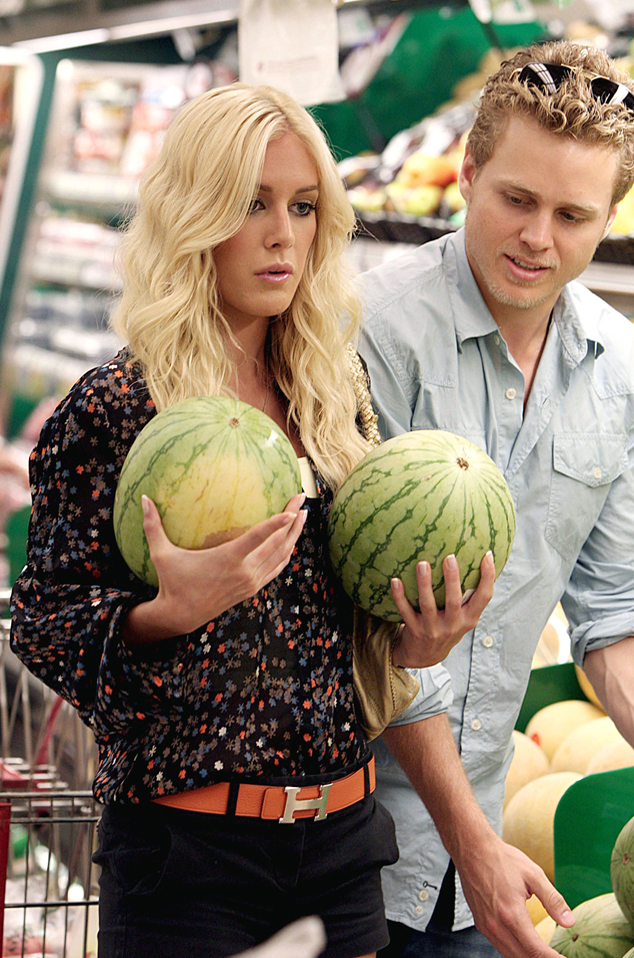 Gaz Shirley, PacificCoastNews.com
Yes, the world's biggest boobs, Heidi Montag and Spencer Pratt, are notorious for using every waking moment of their overly exposed lives as constant photo ops.
But for the first time since these melonheads became a part of our existence, we might actually be the better for it, because this picture is just too much fun.
Rather than ruin it for the rest of you by creating a caption ourselves for this bosom-buddies shot, we're turning it over to you.
So comment away, give us your best headline, and thanks in advance for the mammaries, er, memories.