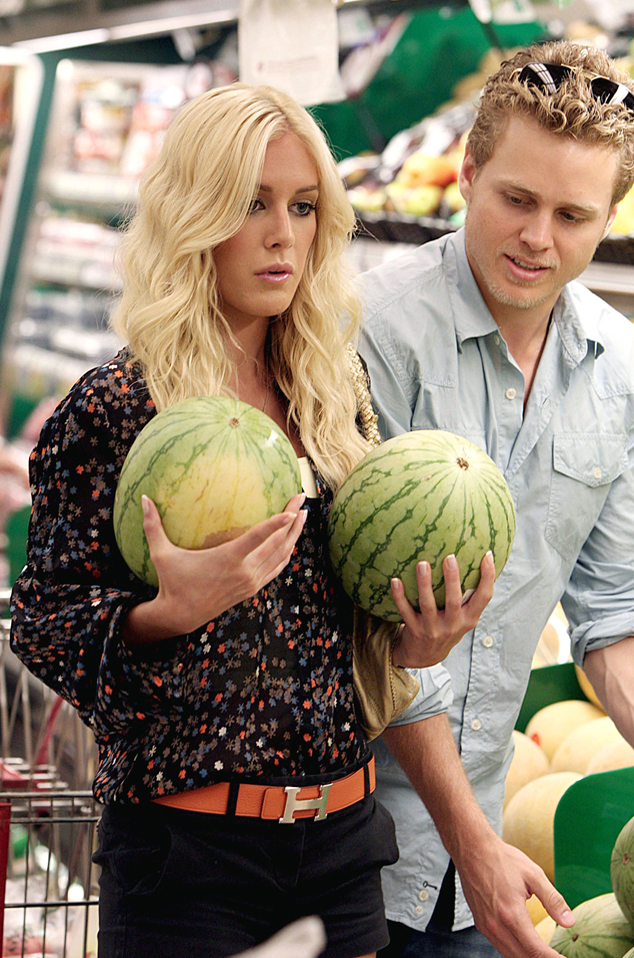 Gaz Shirley, PacificCoastNews.com
Yes, the world's biggest boobs, Heidi Montag and Spencer Pratt, are notorious for using every waking moment of their overly exposed lives as constant photo ops.
Which is why we put you on the case, because this picture is just too much fun to ignore. Martin is the author of the above caption, but you guys outdid yourselves for this bosom-buddies shot. Enjoy.
Darryl: "If only these were brains."
Taru: "And they're seedless too!"
ftw froggy: "Spencer, are you listening to me? Spencer? Spencer?"
Grace: "Dr.Rey, I think I want this size."
SpeidiGate: "This is how Audrina must feel."
Jake F. "Honey, just stuff 'em in your shirt and walk out of the store real naturally. No one will notice."
Diane: "Is this why they call it The Hills?"