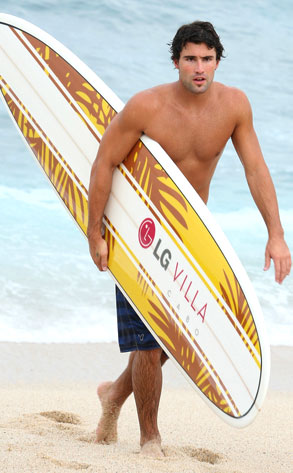 Courtesy: LG Villa; Jordan Strauss / Getty Images
Brody Jenner enjoyed an extended 25th birthday celebration in Cabo San Lucas over the weekend with his Hills castmates in tow.
Jenner, along with Lauren Conrad and Audrina Patridge, reveled in all-night partying and daily beach lounging at the LG Villa, a private mansion in the Mexican resort town.
The trio, as well as Jenner's buds Frankie Delgado and Doug Reinhardt, arrived Thurs., Aug.21—Brody's actual birthday—and got down to some serious fun.
"They went bananas," a source tells E! News. "They partied until about 3 a.m, cocktails, birthday cake, in and out of the pool."