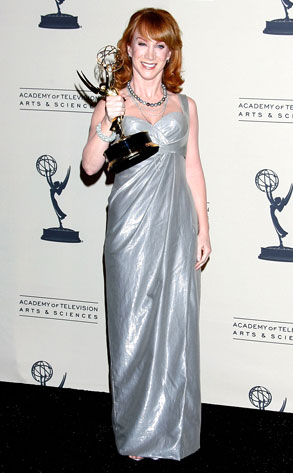 Jeffrey Mayer/Getty Images
Is Kathy Griffin presenting at the Primetime Emmy Awards?
That's what I'm hearing.
I sure hope it happens. The funnylady could, no doubt, make things a bit more fun on television's biggest night. The Emmys will be handed out on Sept. 21 and telecast live from L.A.'s Nokia Theatre.
No word on what award she'll be presenting...