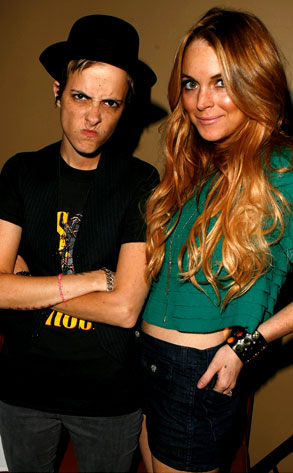 Jeff Vespa / Getty Images
Is Lindsay Lohan's closest companion about to pen a tell-all tome?
"Well, she's certainly telling friends she's planning to write a book," said a source close to club DJ and Lohan pal Samantha Ronson. "It's supposed to be about her, allegedly. But come on, you know Lindsay will be all over that book. She's the only one people want to read about."