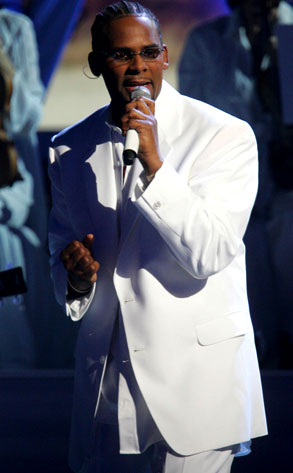 John Shearer/Getty Images
If there's anyone who needs to watch his step these days, it's R. Kelly.
The R&B star, who was acquitted of child pornography charges in June, has denied any knowledge of a fraud scam allegedly wrought by a South African woman who's said to have bilked at least $130,000 from investors under the guise of raising funds for an R. Kelly concert in 2005.
She then deposited the money into the singer's bank account, according to police, who say that they found a deposit slip in her office proving the transaction took place and have confirmed that the account belongs to the Grammy winner, whose full name is Robert Kelly.
Authorities said that they're looking to question him—and Kelly's looking to answer.