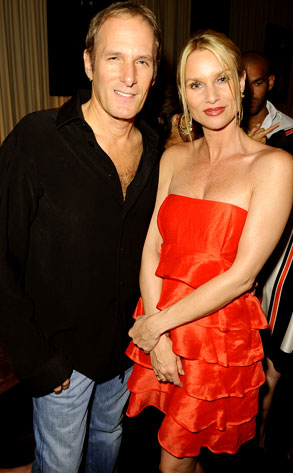 Michael Caulfield/WireImage.com
Turns out that time, love and tenderness isn't all it takes.
Longtime on-again, off-again loves Nicollette Sheridan and Michael Bolton have called off their pending nuptials, E! News confirms.
They "have amicably ended their engagement," Sheridan's rep said in a statement Tuesday. "They appreciate your respect for their privacy in this matter."
The pair originally dated for five years starting in 1992. After an eight-year drought, Bolton started seeing the Desperate Housewives star again in 2005, shortly after she broke up with fiancé Niklas Soderblom. They announced their intention to wed in March 2006.
"Nicollette and I are very serious about each other," Bolton told the New York Daily News in January 2006. "I am very committed. It is a very special time in my life. I have a good feeling about the future."
Both have been married once before, Sheridan to Harry Hamlin from 1991 to early 1993.