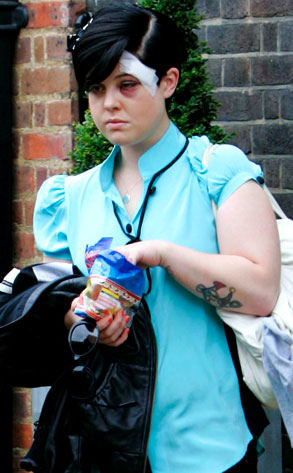 BAUER-GRIFFIN.COM
• Oh dear! Kelly Osbourne was spotted heading to the doctor today with a bruised-up face. We've always kinda liked the girl, hope she's OK. Now let's speculate about what happened.
• The word from Kid Rock: "I truly believe that people like myself, who are in a position of entertainers in the limelight, should keep their mouth shut on politics." Maybe he's not as awful as we thought.
• A new music video from High School Musical 3 is out featuring the Tiz. We love some Sharpay, especially over Vanessa Hudgens' HSM character. But don't tell V. that, we don't want any dramz.
• Jessica Simpson is trying really hard to bring the sex to country. We suggest she button up her shirt, it's not helping.
• If after viewing Speidi's little music video production/disaster, you'd like to see them get their faces bashed in, here's a preview of a video game where they do just that.