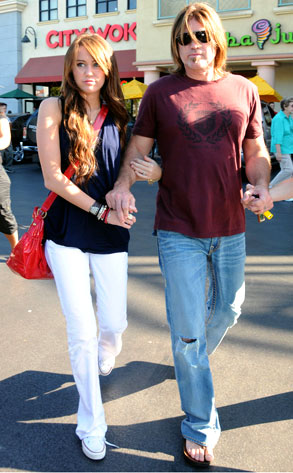 FAME PICTURES
Billy Ray Cyrus didn't celebrate his birthday with a blowout, like his daughter Miley plans to throw at Disneyland for her Sweet 16, complete with fireworks and a musical performance.
Instead, the Cyrus clan feted their father with...Chinese food?
That's right. Miley's fam, including her mom, brother and sister, headed to Studio City's City Wok for a low-key dinner together. (We would have opted for P.F. Chang's, personally.)
So what'd Miles get her daddy dearest for his 47th day?