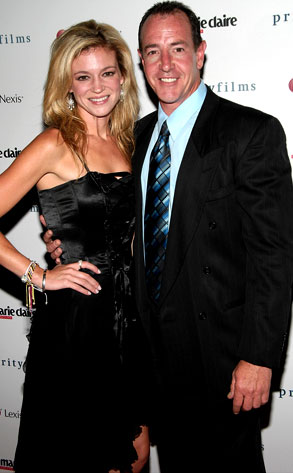 Gary Gershoff / Getty Images
There's about to be a new woman in Lindsay Lohan's life.
Doing his part to keep the family name in the headlines, Michael Lohan has confirmed to E! News that he popped the question to longtime girlfriend Erin Muller.
"We picked out a ring, but it's not official," the 48-year-old Lohan patriarch said. But although Muller, 24, has accepted his proposal, and he's not exactly keeping the nuptial news under wraps, he says he's holding off on officially announcing the engagement until "some family issues are resolved."
Which begs the question: If confirming to a major media outlet doesn't constitute an official announcement, what does?