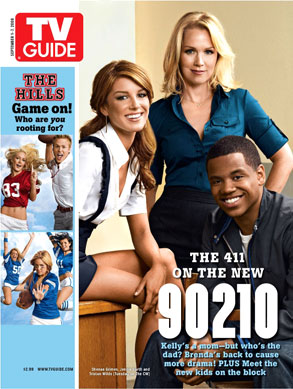 TvGuide.com
Get ready for another look at the new 90210. TV Guide just released its cover featuring Jennie Garth and newbie costars Tristan Wilds and Shenae Grimes. And its headline teases that Brenda is back to cause trouble.
Then why not put Shannen Doherty on the cover?! We want old-school drama, a full-on epic she-devil showdown. But so far all we've heard is everyone being as sweet as can be.
"If I harbor old stuff, then I can't move forward," Garth tells the mag about working with her former nemesis and occasional sparring partner. "So I'm just going to take it day by day."
At the very least, we hope the show's producers are plotting to stir up some trouble—don't you?