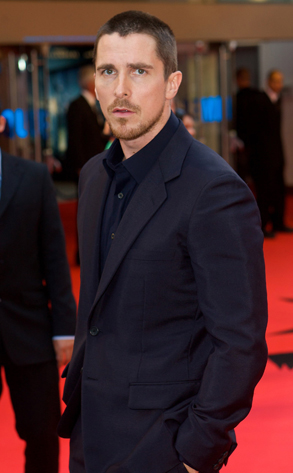 Mike Marsland/WireImage.com
Dear Ted:
You're an idiot.
—Siphesihle
Dear Sip:
With a name like yours, that's a pretty rich statement.
Dear Ted:
A lot of your loyal fans are hating on the new format—and to be honest, I can understand how they feel, but you would have to do a lot worse for me to turn away from your column. And why is my new favorite hottie Christian Bale not winning points with you?
—Patricia
Dear Save the Bat:
On the contrary, my dear, I heart C.B.—talent and mattress wise. Just think he's gotta work through those inner emotions, that's all. Like you all need to do with my friggin' yellow, which is here to stay.
Dear Ted:
Please don't be like Toothy himself when asked a tough question. Just give a simple answer. A yes or no will do. No beating around the bush or skirting the issue. Is there a Baby Tile?
—Tom, Mt. Laurel
Dear Gay Shooter:
Yes.