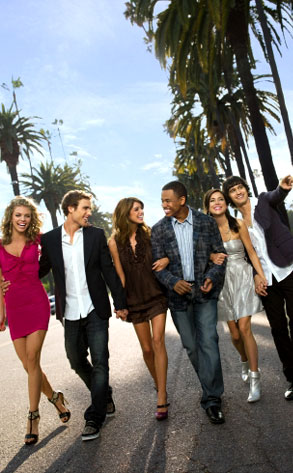 Art Streiber/ The CW
Gossip Girl's reputation is proceeding 90210.
A leading watchdog group that has been critical of Gossip Girl today warned advertisers about committing sight unseen to the upcoming Beverly Hills 90210 reboot.
"I think it's fair to say that the CW has been a bad actor, particularly when it comes to Gossip Girl," said Dan Isett, director of public policy for the Parents Television Council.
Both Gossip Girl and 90210 are CW shows.
Last week, the network confirmed it wasn't sending out advance copies of 90210, which is scheduled to premiere Sept 2. The CW described the move as a "strategic marketing decision."