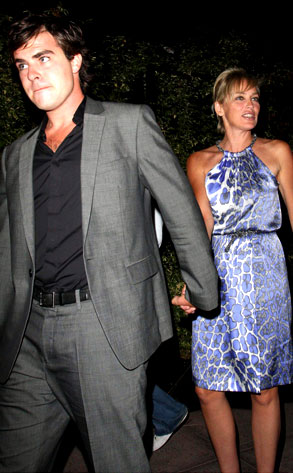 INFDaily.com
Sharon Stone enjoyed a night out with the boys on Friday.
And when we say boys, we mean Stone's 24-year-old boyfriend Chase Dreyfus and a group of his twentysomething pals.
Cougar & Co. were at Eva Longoria Parker and Tom English's Hollywood restaurant, Beso, celebrating what seemed to be Dreyfus' birthday, an onlooker reports.