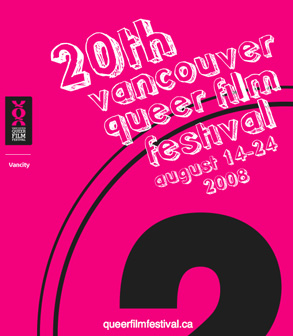 Over the last eleven days Vancouver hosted its 20th annual Queer Film Festival, celebrating culture and breaking down barriers through the arts.
Being Vancouver's second largest film festival, the VQFF featured 114 films this year and continues to positively promote cultural expression and unity both on and off the screen.
One of the films I was able to attend, that introduced many to the concept of Drag Kings, was made possible with the assistance of Women in Film, an affiliation in Vancouver that assists in promoting, advancing and celebrating women in screen media. Confessions of a Sort of Str8 Drag Queen was directed by Alexis Fosse Mackintosh who, in her post-premiere Q&A, stressed the importance of gay, lesbian, bisexual, and transgender talent being the ones behind the camera and production of queer films. Mackintosh said there were no better people to tell the stories than those living through, and dealing with, these issues in society both every day and throughout history.